Credit Thaw Offers More Mortgage Options To Crow Wing County Residents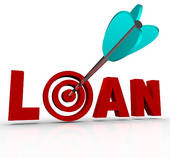 Consumers across the country and here in Crow Wing County are finding it easier to obtain a mortgage after many years of near frozen credit lending after the financial crisis. The reason behind the recent credit thaw is believed to be that after the subprime mortgage crash mortgage lenders were smacked with billions of dollars in lawsuits, and out of fear many lenders stopped lending to those without near perfect credit. Now after many years we are finally seeing things change.
"Now that we know more of the rules than we did in the past, you're seeing credit widening to a wider spectrum," said Greg Gwizdz, executive vice president at Wells Fargo Mortgage.
The Consumer Financial Protection Bureau and the Federal Housing Finance Agency recently released a new set of rules that now clarify which loans will be safe from the repurchase risk.
Last fall at the Mortgage Bankers Association's annual convention, FHFA Director Mel Watt, told lenders, "We have listened closely to your concerns about the impact that loan repurchases have had on your businesses, and we understand that addressing these concerns in ways that are mutually satisfactory to you and the enterprises is critical to ensuring that there is liquidity in the housing finance market and to providing access to credit for borrowers."
With clearer rules lenders are now able to get more creative. For instance, Wells Fargo is now offering jumbo loans to borrowers seeking mortgages for loans greater than $417,000. This provides homebuyers with a lower monthly payment.
Also, Wells Fargo is offering borrowers who pay down their current loan amount by $50,000 the option to re-amortize. This is huge as in the past when you paid more on your principal it just shortened the life of your loan, with this change you are able to decrease the amount of your monthly payment.
Lenders across the nation are continuing to become more creative in terms of the loan options they are offering. The ease on credit lending makes it easier for you to obtain the Crow Wing County home you have always wanted. I would love to help you buy or sell a home in Crow Wing County this spring, contact me, Bill Grunewald. My team and I enjoy helping folks like you find just the right spot to live your northern Minnesota Lake Country dream.
Bill Grunewald/ Edina Realty.
Licensed in Minnesota/ Lic # 20204156