More Jobs Available in Minnesota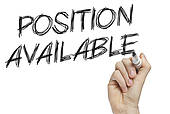 Not only is the housing market improving in Crow Wing County, but so too is the economy. The number of job vacancies in the fourth quarter of last year rose to 88,900. This marked a 47 percent increase over 2013, according to the Minnesota Department of Employment and Economic Development (DEED).
The state now has 1.1 unemployed individual for every vacancy as of the last quarter of 2014. Compared to a year ago that number was 2.1 unemployed individual for each available vacancy.
"The figures indicate the economy is growing and that companies are making more opportunities available to job seekers," said DEED's Labor Market Information Office Director Steve Hine, in a news release. "The labor market is expected to continue tightening as more baby boomers retire and companies hunt for workers to replace them."
21 percent of the openings were in the health care and social assistance sector, followed by the food services sector with 13.4 percent, retail posted a 12.6 percent vacancy, manufacturing 11.1 percent, and educational services 6 percent.
With more jobs available and unemployment down the housing market is expected to do very well this spring. Now is the perfect time to buy or sell your Crow Wing County home. . If you are looking to buy or sell a home in 2015, contact me, Bill Grunewald. My team and I enjoy helping folks like you find just the right spot to live your northern Minnesota Lake Country dream.
Bill Grunewald/ Edina Realty.
Licensed in Minnesota/ Lic # 20204156