Are you looking a home in 2015? Do not miss the homebuyer education workshop in Baxter.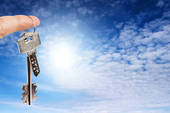 Is buying your first home in Crow Wing County part of your plans in 2015? If so consider attending Home Stretch, the homebuyer workshop, on March 17th or March 19th at the Greater Lakes Association of Realtors office in Baxter. This workshop will walk you through every step of the home buying process.
Throughout the workshop you will learn what you need to know about qualifying for a mortgage, financing your new home, how to credit shop, the closing process, homeowner maintenance and the numerous mortgage products available to you.
There are a few mortgage products, government loans, and programs that assist with down payment and closing costs available to homebuyers that require them to receive a certificate from Home Stretch.
If you are unable to attend the event to receive the certification for your upcoming home purchase you can attend an online homebuyer education course offered by Framework. This course has been approved by a large number of lenders to meet the homebuyer education requirement. You can find more information about the online course at www.cmhp.net.
To attend the event you must register by contacting Suzy at 320-258-0681.
Prior to attending the event it is encouraged that you attend a pre-purchasing counseling appointment. This service is free and is offered to any potential homebuyer who wants to speak with a certified homeownership counselor in regards to their current financial situation prior to purchasing a home.
I would love to help you buy or sell a home in Crow Wing County this winter, contact me, Bill Grunewald. My team and I enjoy helping folks like you find just the right spot to live your northern Minnesota Lake Country dream.
Bill Grunewald/ Edina Realty.
Licensed in Minnesota/ Lic # 20204156