How to Lower Your Crow Wing County Home Insurance Bill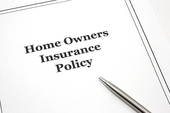 Do you experience stick shock when you open your yearly home insurance bill for your Crow Wing County home? Homeowners insurance does not have to be extremely expensive. Here are a few tips to help you save on your next bill.
Deductible
Know what your deductible is, and increase it. Raising your deductible can cut your yearly premium by up to 20%. The average deductible can be $250, $500 or $1,000. There are some companies that will allow you to have a deductible as high as $2,500. Filing a claim on your homeowners insurance should only be for emergencies. If you file a lot of small claims it will increase your rate. Switching companies will not allow you to avoid these increased rates as they share information through a nationwide database called the Comprehensive Loss Underwriting Exchange (CLUE).
Discounts
When getting the best rate you want to make sure you are taking advantage of all discounts available to you. Grouping your auto and home insurance coverage with the same provider can help cut your rates by 10% to 15%. Installing a house alarm system will qualify you for a discount for many companies. Have you recently had a life change such as getting married, or retiring? These could reduce your rate as well.
Shop Around
When it comes to your homeowners insurance it pays to shop around. Prices can vary greatly from company to company. The process of shopping around for a better rate can be time consuming but it could save you large in the long run. If you find a lower rate with a company that you are not currently insured with ask your current insurance company if they would be willing to match that rate.
I would love to help you buy or sell a home in Crow Wing County this winter, contact me, Bill Grunewald. My team and I enjoy helping folks like you find just the right spot to live your northern Minnesota Lake Country dream.
Bill Grunewald/ Edina Realty.
Licensed in Minnesota/ Lic # 20204156