Selling Your Crow Wing County Home? Five Home Improvement Projects to Avoid.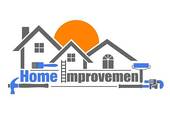 Making your home an inviting and comfortable place to live is what most home owners want. If there is any chance in your future of selling your Crow Wing County home then here are a few projects to avoid.
Additions
If you are feeling short on space you may be considering adding on to your home. Adding on can be very beneficial when it comes time to sell as long as it is made to look seamless. Make sure that the new addition has the same floor and quality finishes as the adjoining rooms.
Luxuries
Adding a new pool, fountain, or your own putting green can sound fun and inviting. However, these types of luxuries are costly to maintain. Future home buyers may be deterred by the upkeep and maintenance required of these luxuries.
Room Function
Beware of changing the original function of a room or space. It is not uncommon for home owners who need more space to change their dining room into a media room, play room, or a library. In doing so you may leave future home buyers wondering where they will serve dinner. Do you have a home office that you no longer use? Do not consider making it a new bedroom. Without the closets most buyers will not consider this a bedroom.
Finishes
Do you have popcorn or fan shaped painted ceilings? Adding updated paint to your walls will not be enough. It is important to update everything in the room down to the light switches. Try to avoid any wallpaper as this is usually a very personal choice and can be deterring to a new buyer. Also consider replacing carpet with new wood floors.
If you are looking to buy or sell a home in the Crow Wing County area, contact me, Bill Grunewald. My team and I enjoy helping folks like you find just the right spot to live your northern Minnesota Lake Country dream.

Bill Grunewald/ Edina Realty.
Licensed in Minnesota/ Lic # 20204156