Why You Shouldn't For Sale by Owner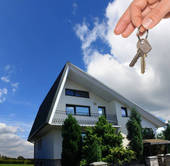 If you are considering selling your Crow Wing County home you may have thought about selling it yourself as a For Sale by Owner (FSBO). Here are a few reasons why it is in your best interest to choose an experienced real estate agent to help you.
1.Negotiations
How comfortable are you at negotiating? If you are thinking of trying to sell your home on your own be prepared to negotiate. Here are just a few examples of where you will find yourself in negations:
The buyer wants the best deal and will more than likely try to negotiate a lower price
The buyer's home inspector will almost always find something wrong with the home leading to more negotiations
If the appraiser returns with the value of your home lower than you anticipated this could lead to more negotiations.
The bank in case it results in a short sale.
2.Marketing
Recent data trends show that nearly 92% of homebuyers are looking online for their new home. In comparison, only 28% are looking thru local newspapers. An experienced real estate agent will have an extensive marketing strategy that will promote your home in multiple places online. Do you have that capability?
3.Buying Results
We know that 92% of homebuyers begin their search online, but how do they find their home in the end? Only 1% found their home they bought via the newspaper, 9% from a sign in the yard, and 43% found their dream home on the internet. Having a strong internet presence is a must when it comes to selling you're a home. Choosing an experienced real estate team with high Search Engine Optimization will help get your home sold quickly and for top dollar.
4.Paperwork
With industry changes after the recent housing decline the amount of paperwork that goes into selling or buying a home has increased. As a result of the amount of new mandatory regulations and disclosures the number of homeowners selling their home on their own has decreased from 19% to 9%.
5.More Money In Your Pocket
Believe it or not you are more likely to end net more money using a real estate agent than not. A recent study showed that a typical FSBO home sold for $184,000, while a typical house sold by an agent sold for $230,000. This does not mean that the agent would be able to get you more for you home. This shows that people choosing to do FSBO are in lower price points.
Before choosing to sell your home by owner we would love the opportunity to sit down with you and show you the options we have to offer and how choosing an experienced real estate team can help you. If you are looking to buy or sell a home in Crow Wing County , contact me, Bill Grunewald. My team and I enjoy helping folks like you find just the right spot to live your northern Minnesota Lake Country dream.
Bill Grunewald/ Edina Realty.
Licensed in Minnesota/ Lic # 20204156