4th Annual Big Bill$ Lil' Rubber Duckie Race Set for August 2nd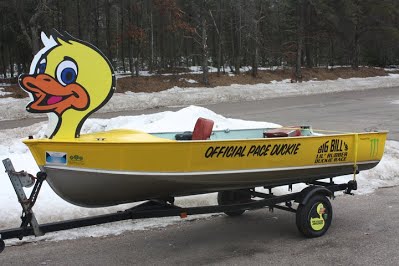 The fourth annual Big Bill$ Lil' Rubber Duckie Race organized by the Brainerd Jaycees is set to take place August 2nd. The event starts at 1 p.m. where more than 5,000 little rubber duckies will be set loose from the Laurel Street Bridge located in Brainerd.
The event will help raise money for youth sports in the Brainerd lakes area. If you would like to purchase a duck they can be found at many area outlets for $5. If you duck is one of the first 35 to cross the finish line there will be more than worth $10,000 in cash and prizes available. If you adopt one of the ducks you must be present to win any prizes.
"We are really excited to host the event again this year," said event organizer Jake Thesing. "We couldn't do it without the help of our sponsors and the entire Brainerd lakes community.
The race started as a means for the Brainerd Jaycees to help support local youth sports in the area. The Jaycees has partnered with Lakes Area Youth Soccer Association (LAYSA), and other local organizations to help make these duckies available for adoption.
You can adopt duckies at Taco Johns, College Square, Raceway Square, Kentucky Fried Chicken in Brainerd and Baxter, Wild Rice Deport, Pine Square, and SAVE Liquor Store.
For more information on this event visit www.lilrubberduckie.co
If you are looking to buy or sell a home in Crow Wing County this summer, contact me, Bill Grunewald. My team and I enjoy helping folks like you find just the right spot to live your northern Minnesota Lake Country dream.
Bill Grunewald/ Edina Realty.
Licensed in Minnesota/ Lic # 20204156