Minnesota Experiencing More Home Buyers Paying Cash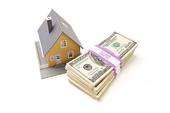 Across the state we are seeing the number of home sales to investors decreasing, but the number of home buyers paying cash is increasing. During the first three months of this year nearly one-third of all home sales in Minnesota were all cash deals according to a recent report by the National Association of Realtors. That number is very comparable with the nationwide average, but for Minnesota it is a huge increase from what we saw only two years ago.
"I'm surprised," said Chris Galler, CEO of the Minnesota Association of Realtors. "What agents are telling is just the opposite, they're saying those cash deals are not as prevalent as they were."
The housing inventory continues to remain low, and it is not uncommon for sellers to be receiving multiple offers on the home. It may be that we are seeing more buyers paying cash to give them an advantage in this competitive buyer market. A cash buyer provides a certain amount of certainty for a seller which make their offer more attractive.
It was not uncommon in the recent recession to see investors in the market snatching up foreclosure properties with all cash deals, but as we see the number of foreclosures decreasing those investors are moving out. The number of lender-owned sales dropped by closely 40% of all transactions in March.
"These findings beg the question as to why we're seeing higher shares of cash purchases," said Lawrence Yun, chief economist for the national Realtors group.
Yun feels that more buyers are paying cash as they have no other option. Buyers access to credit is really tightening resulting in many buyers having to use their savings.
If you are looking to buy or sell a home in Crow Wing County this summer, contact me, Bill Grunewald. My team and I enjoy helping folks like you find just the right spot to live your northern Minnesota Lake Country dream.