Lowest Housing Inventory in 11 Years May Result in Sellers Seeing Multiple Offers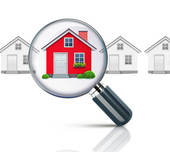 The spring housing market is in full bloom in Crow Wing County and across the state of Minnesota. The number of inventory homes on the market is at its lowest in 11 years. The demand for homes is by far surpassing the number of available homes on the market making this clearly a seller's market. In fact, many home sellers are seeing multiple offers on their home.
If you are a buyer in today's market being prepared is key. Be prepared to make an offer more quickly than you anticipated, and be aware that things can move quickly if you are in a situation where there are multiple offers. Buyers should also help themselves by getting pre-approved with a lender. If you are in a situation where there are multiple offers on the table you have one opportunity to put in an offer so make it your best. A quick closing date and more earnest money may motivate the seller in your favor.
It is not uncommon today for the buyer to write a letter to the seller expressing to them why they love their home. The emotional appeal may give you the extra edge when there are multiple offers on the table.
If you have been waiting to sell your Crow Wing County home then now is the time. The market needs more homes to keep up with the demand making now the time to list your home for sale. More sellers are getting very close to their asking price, and buyers are still able to take advantage of low interest rates making now the opportune time to move.
If you are looking to buy or sell a home in Crow Wing County this spring, contact me, Bill Grunewald. My team and I enjoy helping folks like you find just the right spot to live your northern Minnesota Lake Country dream.
Bill Grunewald/ Edina Realty.
Licensed in Minnesota/ Lic # 20204156