New Construction in Crow Wing County Jumped in 2013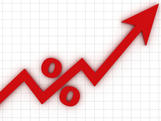 The housing market in Crow Wing County continues to show that it is improving. In 2013 new construction in Crow Wing County was up 17% compared to 2012 according to data released by the Crow Wing County Land Services Department. In 2013 new construction totaled $73,804,700, compared to $62,872,500 in 2012. In comparison, in 2008 before we saw the economic downturn the total of new construction was $138 million. We are still far off from that number but we continue to trend in the right direction.
Property values throughout Crow Wing County increased by 1% during 2013, from $9.5 billion to $ 9.6 billion. In 2008 when we saw the economy change until 2013 the estimated market value of properties in the county has decreased by nearly 20%, down from $12 billion to $9.5 billion. The increase we saw in new construction in 2013 is another great indicator that the value of properties is beginning to stabilize and the county is better off economically.
Crow Wing County taxpayers will be receiving their 2014 assessments in the mail shortly and the valuation is based on sales from October 2012 through September 2013.
If you are looking to buy or sell a home in Crow Wing County this spring, contact me, Bill Grunewald. My team and I enjoy helping folks like you find just the right spot to live your northern Minnesota Lake Country dream.
Bill Grunewald/ Edina Realty.
Licensed in Minnesota/ Lic # 20204156