30-Year Fixed Rate Mortgage Drops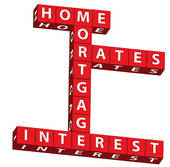 Spring is officially here and the housing market is heating up, and hopefully our weather will soon follow. According to Zillow Mortgage Marketplace last week the 30-year fixed rate mortgage continued its steady decline to 4.13 percent over this past weekend before rising slightly to a rate of 4.19 at the beginning of this week.
"Last week, rates dipped mid-week due to continued concerns about Ukraine," said Erin Lantz, director of mortgages at Zillow. "This week, we expect geo-political uncertainty will continue to remain top-of-mind for investors, and will keep rates somewhat depressed until the situation in Ukraine stabilizes."
The 15-year fixed rate mortgage also saw a decline and as of the beginning of this week was at 3.17 percent. The rate for 5/1 ARMs was 2.75 percent. Zillow uses real-time mortgage rates based on data collected from custom mortgage quotes that are submitted daily via anonymous borrowers to their site.
The cold weather has made an impact on the housing market in Minnesota, and here in Crow Wing County. Now that spring is here we will see more houses coming on the market with a pool of buyers ready to purchase.
If you are looking to buy or sell a home in Crow Wing County this spring, contact me, Bill Grunewald. My team and I enjoy helping folks like you find just the right spot to live your northern Minnesota Lake Country dream.
Bill Grunewald/ Edina Realty.
Licensed in Minnesota/ Lic # 20204156