5 Easy Ways to Increase the Value of your Crow Wing County Home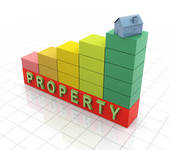 A majority of people will tell you that their Crow Wing County home is their biggest financial investment. A few simple and inexpensive improvements to your home can add real value. The housing market is heating up and spring will be here before we know it and now is the time to get your home looking its best and ready to sell.
Bathroom. Remodeling every room in your home can be expensive and not doable for many homeowners. If you are going to remodel any room in your house make it your outdated bathroom. If your budget can not afford a complete remodel, there are plenty of affordable updates you can do. Bring in new light fixtures, get rid of old wallpaper if needed, and update all fixtures.
Kitchen. After updating your bathroom move on to your kitchen next. Clean and polished cabinets appeal to buyers. If you have room in your budget consider replacing old cabinets. If the budget does not allow for new cabinets try adding a fresh coat of paint.
Landscape. A buyer's first impression of your home goes a long way, so curb appeal is a must. Buyers will notice if you have ignored your yard, and will assume that you have ignored other aspects of your home as well.
Going Green. Today's buyers seem to be drawn to homes that are environmentally friendly. Energy efficiency never goes out of style. You can increase your homes energy efficiency by adding programmable thermostats and installing water saving faucets.
Lighting. The right lighting in your home can make even the smallest rooms seem spacious. For those smaller rooms in your house, add bright lighting to make them appear larger.
If you are looking to buy or sell a home in Crow Wing County this winter, contact me, Bill Grunewald. My team and I enjoy helping folks like you find just the right spot to live your northern Minnesota Lake Country dream.
Bill Grunewald/ Edina Realty.
Licensed in Minnesota/ Lic # 20204156