Why You Should Not Wait Till Spring to Buy a Home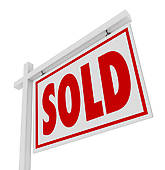 If you are looking to buy or sell a home in Crow Wing County, and you are planning to wait till spring you may want to reconsider. Home prices, rent and mortgage rates are all on the rise, and there may be no better time than now to purchase a new home.
The number of inventory homes on the market continues to remain low in Crow Wing County which means finding your dream home may be more difficult in the months to come. Move in ready homes in great condition in desirable areas are selling quickly.
Home prices are projected to continue to rise by 25 % by 2018 according to many economists. If you wait till spring to buy your dream home you will more than likely be facing higher home prices and higher mortgage interest rates.
30-year mortgage interest rates are projected to be well over 5% by the end of 2014 according to the Mortgage Bankers Association, the National Association of Realtors, and Freddie Mac and Fannie Mae. This increase will be nearly one full point over what we are seeing now.
If you are looking to buy or sell a home in Crow Wing County this fall, contact me, Bill Grunewald. My team and I enjoy helping folks like you find just the right spot to live your northern Minnesota Lake Country dream.
Bill Grunewald/ Edina Realty.
Licensed in Minnesota/ Lic # 20204156