Pequot Lakes Bean Hole Days Starts Tomorrow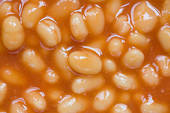 Pequot Lakes Bean Hole Days celebration starts Monday July 8th and will run thru Wednesday July 10th. The first clue for the Paddle Hunt will be released Monday at 9 a.m. The highlight on Tuesday night will be when the baked beans are buried. Wednesday the event wraps up with the raising of the beans. Queen and King Bean coronation, arts and crafts fair, a food market, and children's games are also part of Wednesday's celebration. A free lunch of baked beans, a dinner roll and a glass of Culligan water will be served at Trailside Park in Pequot Lakes at noon on Wednesday July 10th.
Below is a more detailed list of events:
Monday July 8th: The race to find Paul Bunyan's paddle begins. The paddle needs to be found before the beans are raised so that it can be used to stir them with. A new clue will be released at 9 a.m. each day and it can be found at www.pequotlakes.com.
Tuesday July 9th: The burying of the beans takes place at 6 p.m. 5 large cast iron kettles full of Paul Bunyan's secret recipe will be cooked over a wood fire during the night.
Wednesday July 11th:
9 a.m. to 4 p.m. - Arts & Crafts Fair and numerous concessions stands will be located along the Paul Bunyan Trail.
11:15 a.m. - The coronation of Queen and King Bean will take place followed by the rising of the beans at 11:30 a.m.
Noon: Enjoy a free bowl of baked beans and a roll.
If you are looking to buy or sell a home in the Pequot Lakes area,contact me, Bill Grunewald. My team and I enjoy helping folks like you find just the right spot to live your northern Minnesota Lake Country dream.
Bill Grunewald/ Edina Realty.
Licensed in Minnesota/ Lic # 20204156