How to Qualify For the Best Mortgage Rate in Crow Wing County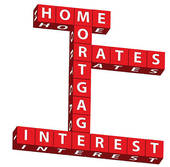 Mortgage rates in Crow Wing County have been going up and down slightly over the last month, but they still remain far below the higher rates we saw before the housing bubble burst. If you have applied for a mortgage and noticed that the rate you are offered is quite a bit higher than the national average you may be asking yourself what happened.
What it means is that your potential lender views you as a lending risk. Here are some tips on what you need to know to get the best mortgage rate possible, and to not be a mortgage risk in the lenders eyes.
Credit Score:
Your credit score plays a huge part when it comes to your lender deciding whether or not to approve your loan, and if so at what interest rate. Your credit score is what lenders use to determine how risky you are to them. Credit scores run from between 300 to 850, and the higher they are the better. To get the best interest rate lenders are looking for you to have a score of 740 or higher.
Debt-to-income ratio:
Lenders also look at your debt-to-income ratio to determine if they want to give you a loan and at what interest rate. Your debt-to-income ratio is the amount of your gross monthly income that is used towards paying any debt you owe. Lenders want to know that you are easily able to afford your monthly mortgage payment. Debt is considered anything that results in showing up on your credit report. Items such as credit card, personal loan debt, current mortgage, and auto loans are common debt.
Employment Stability:
A lender wants to know you have a stable job. The longer you have been with a job the more it will be in your favor as it suggest stability. If your job positions have been consecutive and within the same industry you will still be able to qualify for the best interest rate. Two years in the same industry is what many lenders are looking for.
Equity:
Equity is the market value of your home minus what is left of the mortgage balance. A minimum of 20 percent equity in your property is what many lenders are looking for to offer you the best interest rate possible. Making a 20 percent down payment is what will be needed.
If you are looking to buy or sell a home in Crow Wing County, contact me, Bill Grunewald. My team and I enjoy helping folks like you find just the right spot to live your northern Minnesota Lake Country dream.
Bill Grunewald/ Edina Realty.
Licensed in Minnesota/ Lic # 20204156