How to Decide If It Is Time To Move-Up Or Remodel Your Crow Wing County Home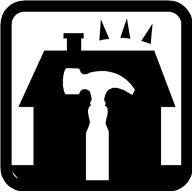 Is space becoming a hard thing to find in your Crow Wing County home? Do you walk in and have a hard time maneuvering around all the toys, or has the home office become a new closet? Maybe now is the time to ask yourself is it time to move-up, or remodel.
Today the housing market in Crow Wing County is becoming more and more a seller's market and many homeowners are considering listing their home for sale. Home prices are on the rise, and of the 146 markets that realtor.com collects data from nearly all have experienced home price increases over the last year.
When it comes to remodeling your home things are starting to change in that market too. Homeowners are tending to be less extravagant than they were during the housing bubble where we were seeing more and more extravagant home renovations.
How do you decide if it is time to remodel or move, ask yourself these few questions.
1. Do you love where you live? Becoming frustrated with your home and with your neighborhood is two different things. If you take away the feelings of your home out of the equation how do you feel about your neighborhood? How convenient is where you live now to your job and the places that you frequent the most? Are you ready for a change?
2. What changes need to take place? How big of a remodel is needed to make you happy in your home? Does your home allow for easy add on to utilize more space, or is finishing the basement an option? If you want to add on more room to your home it is usually a more expensive renovation, but one that may be worth it in the long run.
3.How much space is needed? Is expanding your family in your future, or do you hope to work from home one day soon? While it is impossible to plan to predict what will happen in the future if you think there may be a chance you will be needed more space in the next two years now may be the time to consider moving.
4. How is the current real estate market? Real estate is local. There are plenty of market reports across the country that tell how the nation is doing overall when it comes to real estate, but when it all comes down to it, real estate is local. Low inventory and home prices are increasing in Crow Wing County making now the perfect time to sell your home.
If you are looking to buy or sell a home in Crow Wing County, contact me, Bill Grunewald. My team and I enjoy helping folks like you find just the right spot to live your northern Minnesota Lake Country dream.
Bill Grunewald/ Edina Realty.
Licensed in Minnesota/ Lic # 20204156