Pending Home Sales Reach a 3 Year High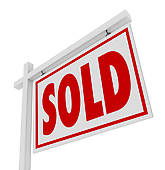 The number of home listings in Minnesota and across many parts of the country continues to dwindle as pending homes sales reached a three year high in April. According to the National Association of Realtors the Pending Home Sales Index in April rose 0.3 percent to 106.0, a number last seen 3 years ago. Pending homes sales are determined based of the number of contracts written on homes for sale. The number of contracts written was up 10.3 percent when compared to this same period of time last year.
The current housing recovery is being fueled by home prices that are quickly rising while at the same time the number of houses on the market is decreasing. Low mortgage rates are also doing their part to help the housing market. Pending homes sales were up and the number of sales of bank-owned homes plunged to a 5-year low in the first quarter of the year. The latest numbers indicate that the housing market recovery is gaining more momentum. The last time we saw foreclosures this low was in the first quarter of 2008. The number of homes in the foreclosure process has also declined with a 20 percent decrease from the October-December quarter along with the first quarter of 2013.
If you are looking to buy or sell a home in Crow Wing County, contact me, Bill Grunewald. My team and I enjoy helping folks like you find just the right spot to live your northern Minnesota Lake Country dream.
Bill Grunewald/ Edina Realty.
Licensed in Minnesota/ Lic # 20204156